Second Tu'i Tonga Settlement – "Tali-ki-Tonga"  510 AD – 880 AD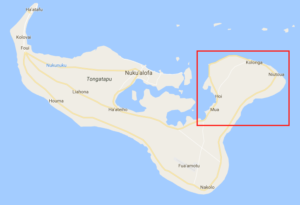 The second settlement of the Tu'i Tonga was a much longer settlement than the first settlement, as 14 Tu'i Tongas resided here. The Tu'i Tonga joined the  Ha'a Maui (Maui Clan) Settlement. Click this link to see History of Tonga Part 1 (Kohai, Koau, Momo Clan Settlements and the First Tu'i Tonga Settlement)
The Tali-Ki-Tonga naming of this settlement, references the waiting for the Tu'i Tonga to move from the first settlement (Tonga/Tukutonga) to the second settlement (Tali-ki-Tonga).
The Tu'i Tongas that resided in Tali-ki-Tonga: 
Tu'i Tonga Fanga'one'one

Tu'i Tonga Lihau

Tu'i Tonga Kofutu

Tu'i Tonga Ma'uhau

Tu'i Tonga Kaloa/Kalau

Tu'i Tonga Kaliu

Tu'i Tonga Lingolingoa

Tu'i Tonga Kilukilua

Tu'i Tonga 'Apuanea

Tu'i Tonga 'Afulunga

Tu'i Tonga Momo I

Tu'i Tonga Lomi'aetupu'a

Tu'i Tonga Ha'avakafuhu I

Tu'i Tonga 'Ilepo

Tu'i Tonga Puipuikifatu – moved the settlement from Tali-ki-Tonga to Toloa.
Places in Tali-ki-Tonga that were named after Tonga later named Tuku Tonga once the Tu'i Tonga moved.
Langi
'Ahau
Tau
Kau
Pau
Toa
Fetoa
Ha'atu'ukau
Toafa
Pangai
'Apitaki
'Apifo'ou
Loloko
Tefisi
Totoate
Fangalahi
Important Events Before and During this Tu'i Tonga Settlement
           The Ha'aMonga monument was built during this time. It was called the Ha'amonga 'o Maui (Maui's Burden) signifying the great task placed on the Maui Clan to maintain the astronomical knowledge of the Tongan civilization. Before the stone Ha'amonga was built, the Ha'amonga was marked on the ground.
           The first name of this are was Lolofonua named by the Ha'a Koau (Maui Clan). Then Tu'i Tonga came and called it Tali-ki-Tonga. To this day there are still two places holding the names Ha'a Maui and Tali ki Tonga in Tonga in accordance to these historical events. The villages and areas for these two settlements (Maui and Tu'i Tonga) are between Niutoua, Kolonga, Talafo'ou and Lapaha  on the Eastern side of Tongatapu.
          The primary reason the Tu'i Tonga moved to this settlement was for access to wells/underground water and the Port in the area of 'Afa village today. The access to wells were of great significance since there are no rivers throughout Tonga. The port named 'Atahau by the Maui Clan was renamed 'Utukakai when the Tu'i Tonga moved to the area. The area of the port has kept the name 'Utukakai til this day in 'Afa village.
Key Landmarks and Locations Thoughout Tali-Ki-Tonga (Tu'i Tonga) and Lolofonua (Koau/Maui Clan)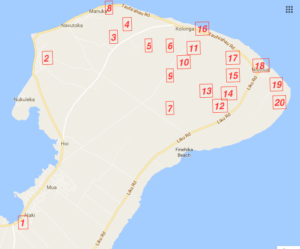 Tutu'angakava

Pungalotohoa's Kava Plant

Earth Ha'amonga (Ha'amonga created out of markings placed on the ground)

Vai'utuloa

Ha'a Maui Residences

Vai Tukuto'o

15th Tu'i Tonga Ha'avakafuhu I's Langi

Fo'u'angavaka

13th Tu'i Tonga Momo I's Langi located where is commonly referred to as Vava'u to this day

3rd Tu'i Tonga Fanga'one'one's Langi called Fanga'one'one

6th Tu'i Tonga Ma'uhau's Langi (Renamed Mo'unga Lotopoha by Noble Nuku when he moved there in the late 1500's)

Mata'u

Tali-ki-Tonga Tu'i Tonga Residences

*

5th Tu'i Tonga Kofutu's Langa named Lolofutu

Vai 'Atahau ( changed to 'Utukakai when Tu'i Tonga moved in)

Vai 'Ataveha

Ha'amonga 'a Maui (Stone erected by Maui clan)

Vai Fakalongo ki Kafa

9th Tu'i Tonga Lingolingoa and 10th Tu'i Tonga Kilukilua resided here in Milimilinga
           The mounds tell the story of the settlements and the oral names of these areas also tell the timeline and history. The current Noble of this area, Nuku moved to this settlement at the end of the 1500's, before moving to his current residence in Kolonga by the beach. Nuku moved and lived on the Langi Ma'uhau. When Nuku began residing on this langi he renamed the langi, Mo'unga Poha.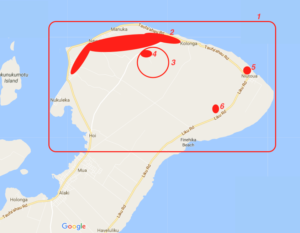 Other Landmarks named by the Maui Clan after several Ancient Polynesian Constellations within the Lolofonua Settlement Area:
Ha'amonga 'a Maui

Mata'u 'a Maui

Velitoa Hahake

Velitoa Hihifo

Motuliki/Mataliki

Niuleka

Niupuni

Niukini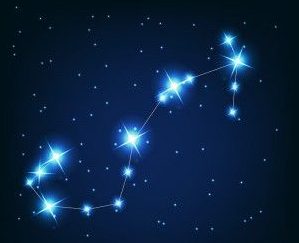 It was during the Tali-ki-Tonga settlement that a famous Tongan oral history of Pungalotohoa and his bats that hung from his Kava plants. Munimatamahae uprooted Pungalotohoa's Kava Plant causing the bats to flee. Pungalotohoa was in the ocean fishing and when he saw the bats fleeing he knew something was happening at his residence. He then discovered what Munimatamahae had done and pursued him immediately, catching up to him where the village of Holonga is located today. Munimatamahae then split the kava plant in two, one in his right hand and the other in his left and shook the kava plants. The earth that fell from the roots of the Kava Plant formed two mounds in Holonga. These mounds are known as Tutu'angakava, referencing this event.
           Previous to the Tutu'angakava event Punga kicked out Muni's father from Hahake and Muni's father went to Hihifo. Muni then became a powerful warrior and made this act of defiance in response to Punga's mistreatment of his father, Muni then killed Punga in Holonga. From this two tribes arose Ha'a Muni and Ha'a Motuku (Muni's Father's Name), many sites in Tonga were named after these two tribes.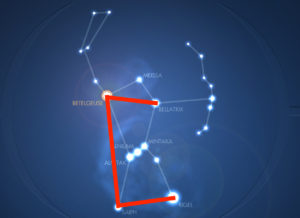 The Langi's built during this Settlement, some still exist today:
3rd Tu'i Tonga's Langi named Langi Fanga'one'one

5th Tu'i Tonga's Langi named Langi Lolofutu

6th Tu'i Tonga's Langi named Ma'uhau later renamed Mo'unga Lotopoha by Noble Nuku when he moved to this Langi in the 1500's

9th and 10th Tu'i Tonga's Langi named Milimilinga

13th Tu'i Tonga's Langi named Vava'u

15th Tu'i Tonga's Langi named Ha'avakafuhu